Elections for the EBBS committee
An election is being held to appoint new Committee Members: President-elect, Secretary General and 3 Ordinary Members. All EBBS members in good standing (i.e., those who have paid all their membership fees) are eligible to vote in the election.
The voting platform will open next 29 May 2020 (10:00, Central European Time) and you will need to access your Reserved Area to vote.
The election will close on 28 June 2020 (23:59 Central European Time).
The members below have been nominated to stand for election to the Committee.
President-elect candidates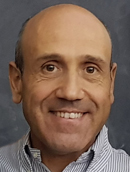 Igor Branchi
Sapienza University of Rome, and Center for Behavioral Sciences and Mental Health, Istituto Superiore di Sanità
Rome, Italy
Autobiographical statement
Autobiographical statement
(If the link above does not work on your browser, please download the file here )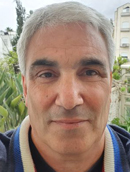 Gal Richter-Levin
Sagol Dept of Neurobiology and Dept of Psychology, University of Haifa
Haifa, Israel
Autobiographical statement
Autobiographical statement
(If the link above does not work on your browser, please download the file here )
Secretary General canditate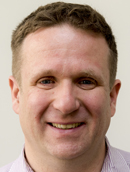 Alex Easton
Department of Psychology, Durham University
Durham, United Kingdom
Autobiographical statement
Autobiographical statement
(If the link above does not work on your browser, please download the file here )
Ordinary EBBS Committee Member canditates